I am not a friend of Microsoft at all but for some reasons I need the Tool Microsoft Teams for some of my customer projects. In the past it was not possible to join a meeting from a Linux machine. But to be honest, Microsoft is working a lot in the Linux world and also contributes a lot of code. So Microsoft is now also supporting Teams .
To install Teams on Linux Debian is quite simple:
1. Download the Debian packages 'teams….._amd64.deb' from the microsoft official download page:
https://teams.microsoft.com/downloads#allDevicesSection
2. To install the package from your download run:
$ sudo dpkg -i teams_1.x.xx.xxx_amd64.deb
3. Now you can launch Microsoft Teams:
$ teams
Note: To use teams you should create a Microsoft Account. I am not sure if this is really necessary but I have had already an account.
Stop Microsoft Teams From Starting Automatically on Debian/Gnome
One of the most nasty features of Teams for Linux is that it starts automatically after a reboot and it will stay in background even if you have closed teams. This is an immorality, however, that can easily be avoided.
Within teams there is a 'Settings' dialog page where you can deactivate autostart function: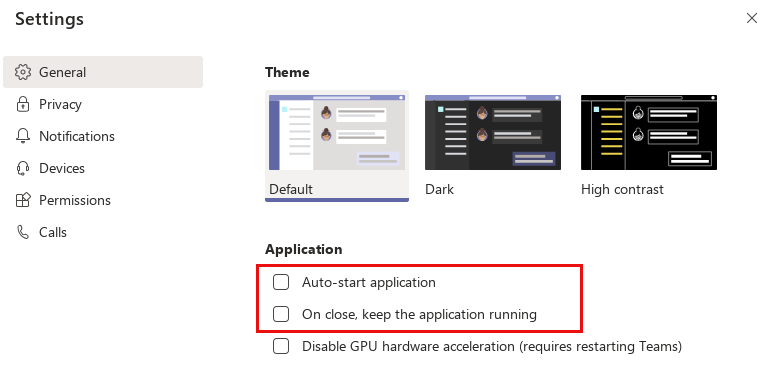 If you deactivate the first two application options Teams will be closed completely after you close the teams window. So you can be sure teams is not exchanging data in the background anymore.
To start teams manually again run:
$ teams