In one of my last Blog Posts I explained how you can setup a Lightweight Docker Swarm Environment. The concept, which is already an open infrastructure project on Github enables you to run your business applications and microservices in a self-hosted platform.
Today I want to explain how you can monitor your Docker Swarm environment. Although Docker Swarm greatly simplifies the operation of business applications, monitoring is always a good idea. The following short tutorial shows how you can use Prometheus and Grafana to simplify monitoring.
Prometheus is a monitoring solution to collect metrics from several targets. Grafana is an open analytics and monitoring platform to visualize data collected by Prometheus.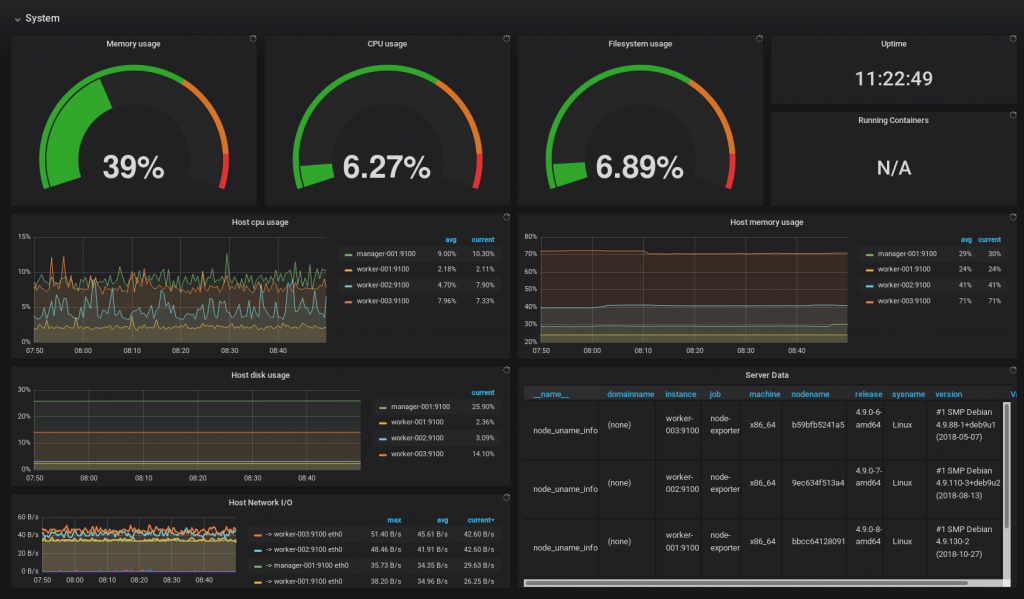 Both services can be easily integrated into Docker Swarm. There is no need to install extra software on your server nodes. You can simply start with a docker-compose.yml file to define your monitoring stack and a prometeus.yml file to define the scrape configuration. You can find the full concept explained here on Github in the Imixs-Cloud project.
Continue reading

"Monitoring Docker Swarm"